Overview
The Regional Transportation Plan, a long-range comprehensive plan, is the primary means by which federal and state funds are allocated to the Cape's transportation needs. The Cape Cod Metropolitan Planning Organization (MPO), a collaboration of local, regional, state, and federal transportation officials, votes on this federally required document, which is compiled and maintained by the staff of the Cape Cod Commission. It is updated every four years.
Cape Cod 2024 Regional Transportation Plan
The Cape Cod 2024 Regional Transportation Plan (RTP) update is underway. The 2024 RTP will be a 25-year vision for the future of transportation on Cape Cod through 2050.
The development of the 2024 Regional Transportation Plan will commence in Fall 2022 with outreach activities and existing conditions review planned for late fall 2022/early winter 2023. Additional outreach activities will be planned for Spring 2023 with the release of the draft plan. The final plan document is estimated to be finalized and endorsed by the Cape Cod Metropolitan Planning Organization by Summer 2023.
Share Your Vision
Provide your initial thoughts on the future of transportation needs on Cape Cod. Where are areas that present a challenge or areas for opportunity/improvement? Click on our Public Comment Form to provide your feedback or email us at: transportation@capecodcommission.org
Cape Cod 2020 Regional Transportation Plan
The Cape Cod 2020 Regional Transportation Plan (RTP) is a community-driven, performance-based plan that considers the unique challenges and opportunities of the region and establishes spending priorities to allocate available surface transportation funding towards transportation infrastructure projects for Cape Cod through 2040.
The 2020 RTP was adopted on July 15, 2019 by the Cape Cod Metropolitan Planning Organization after a robust public process including of two dozen public meeting and outreach events and over 500 public comments.
The plan includes over $300 million in projects recommended in the draft MassDOT Cape Cod Canal Transportation Study such as the reconfiguration of the Bourne Rotary. The plan also includes over $820 million for roadways, bridges, sidewalks, and path in the region and over $280 million in transit funding. These projects represents a significant investment in the region in the regions infrastructure over the next 20 years.
Recommended Funding Distribution
From Cape Cod 2020 Regional Transportation Plan (adopted July 15, 2019)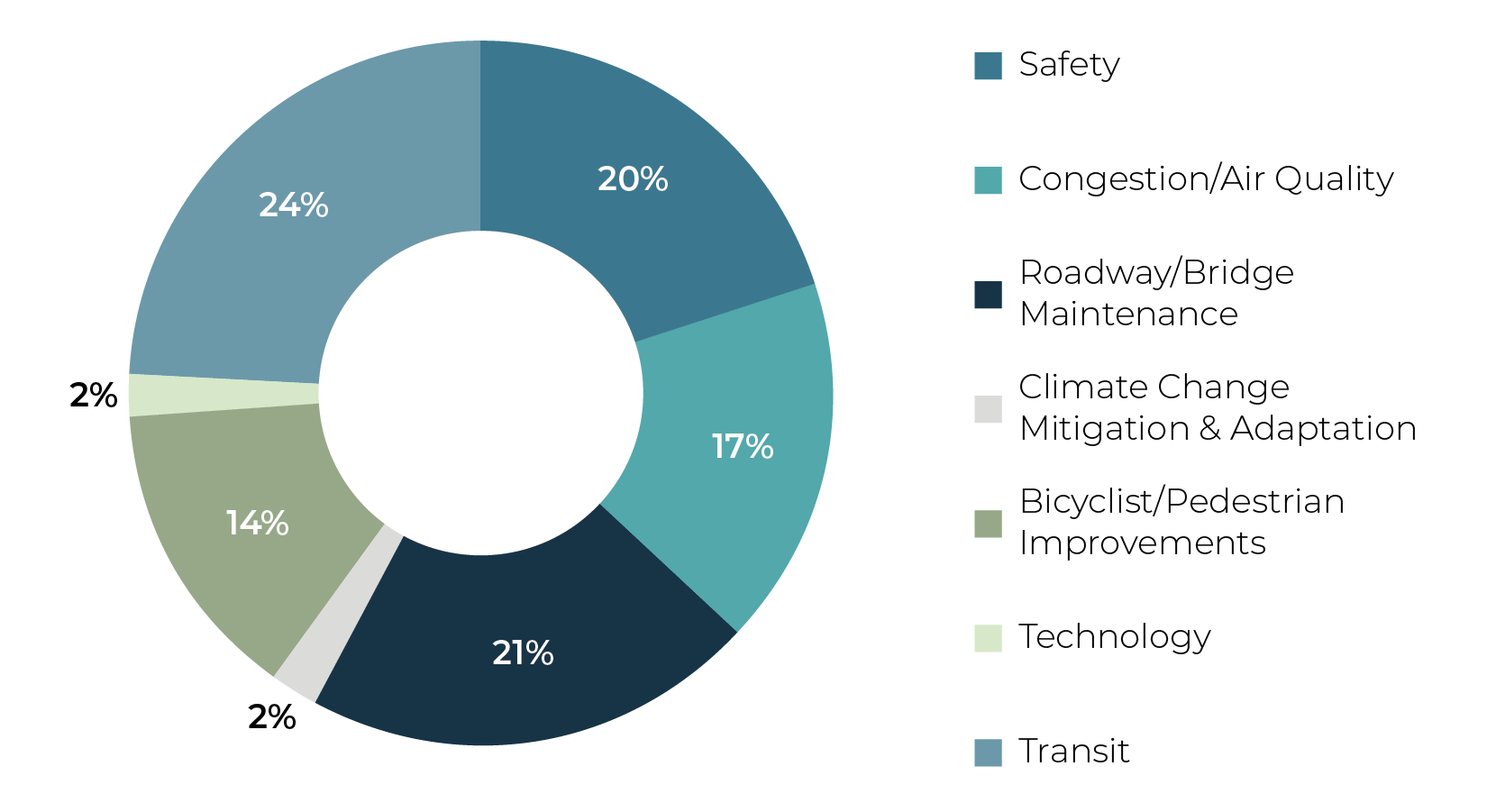 Project Resources
Nov 16, 2022
11-16-22 CCJTC RTP Subcommittee Presentation
Cape Cod Joint Transportation Committee Meeting Cape Cod Joint Transportation Committee Meeting The meeting will be held virtually, with all members of the Cape Cod Joint…
Nov 14, 2022
2022-11-16 RTP Subcommittee Agenda
NOTICE: To view the posting date/time and materials related to agenda items, please visit the Cape Cod Commission's official posting location at www.capecodcommission.org/…