Cape Cod Joint Transportation Committee names new bicycle representative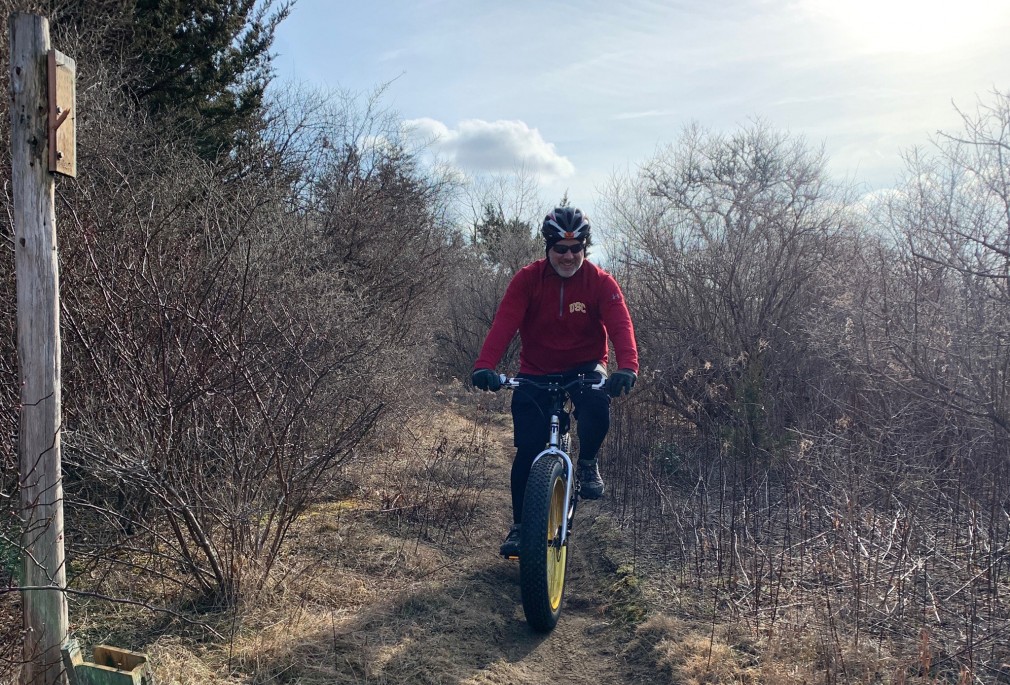 Sean Polay of Sandwich is the new bicycle representative to the Cape Cod Joint Transportation Committee (CCJTC), following a vote Friday February 14, 2020.
Polay is a lifelong cycling enthusiast who grew up riding his bike on the Cape Cod Rail Trail. Currently serving his second term on the Town of Sandwich Bikeway and Pedestrian Committee, Polay is a member of the Cape Cod Cycling Club and the Cape Cod Chapter of the New England Mountain Bike Association (NEMBA).
A media professional by day, Polay spearheaded public outreach efforts for the Sandwich Bikeway and Pedestrian Committee. He established and maintains social media and a newsletter for the organization and increased Committee involvement in community events. He hopes to continue this connection in his new role with the CCJTC.
Service on the Sandwich Bike Committee raised his awareness of the local and regional issues facing cyclists. Once the bicycle representative position opened up, he knew he wanted to use his knowledge, passion, and experience to help make an impact.
"I'm excited to be part of crafting solutions to increase cycling on the Cape," Polay said. "I'm excited to be a proponent and advocate for cyclists of all ages. Cycling is a lifelong avocation. I want to ensure I can do it for the entirety of my life, and that other people can too. That's what really drives me."
Polay is focused on achieving Vision 88 – a plan to create a network of protected, multi-use paths connecting Cape Cod from Woods Hole to Provincetown. Polay calls the effort the "single most important cycling and [non-car related] transportation issue facing the region right now."
He plans to work to gather perspectives on cycling from people across the Cape to be able to provide informed feedback to the CCJTC.
Polay is taking over for longtime bicycle representative Dr. Ed Gross, who retired this October after serving for 13 years.
Amy Graves, a member of the Truro Bike & Walkways Committee was selected by the CCJTC as alternate bicycle representative. Amy and Sean plan to work together to ensure that the interests of bicyclists across the region are represented.
The CCJTC serves as an advisory committee to the Cape Cod Metropolitan Planning Organization, a regional body established by federal law to oversee regional transportation planning and recommend the distribution of transportation funds locally. The bicycle representative position was established to ensure that the interests of bicyclists, and all non-motorists using Cape Cod's transportation network, are well-represented in the transportation decision-making process.