About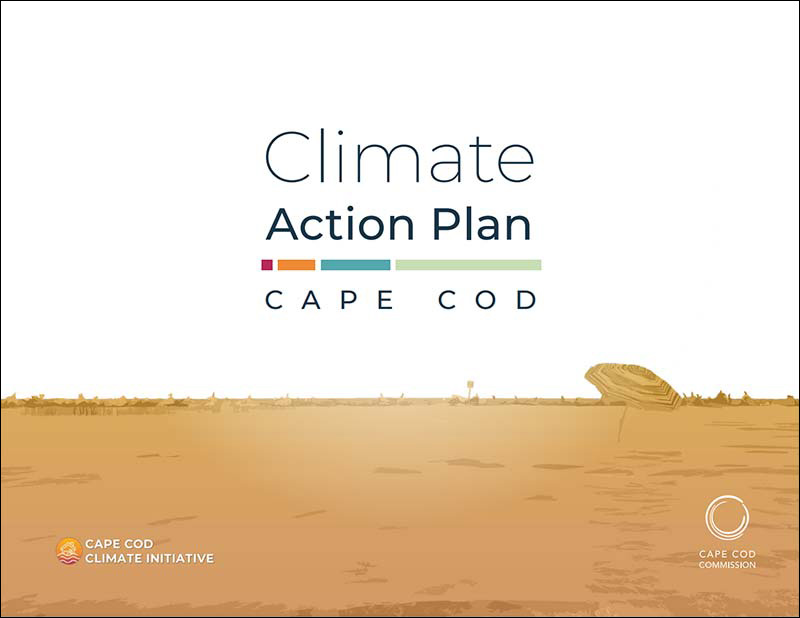 Government entities at all levels play significant roles in implementing greenhouse gas (GHG) emissions reductions and climate hazard adaptations. While the framework for climate action is set at the federal and state levels, it remains important for Cape Cod's municipal and regional governments to pursue locally appropriate actions.
A number of strategies and actions for all types of actors (government, business, individual) were identified in the Climate Actions Database, developed as part of the 2021 Cape Cod Climate Action Plan.
The Cape Cod Commission developed a Local Climate Action Toolkit to support municipal climate action planning and assist towns with implementation of climate mitigation and adaptation actions. This toolkit provides information on specific actions municipalities can take to decrease local contributions to and limit the effects of climate change. The toolkit also provides important resources and context to support local climate action planning and prioritization.
The Commission contracted with Eastern Research Group to produce fact sheets for 15 municipally-oriented strategies. an overview of the strategy, anticipated benefits and costs, key findings, benefit cost analyses (where applicable), the current state of practice, a case study, steps or key considerations for successful implementation, and resources for further guidance.
Each fact sheet also includes a review of equity considerations for vulnerable populations and suggestions to optimize equity during implementation.
Fact Sheet Primer
DOWNLOAD: This overview serves as a primer or "read me" to help understand what is included across the 15 climate action fact sheets. This primer presents each fact sheet section followed by text about the type of content included in that section.
Key Findings
Each fact sheet key findings section includes icons and key takeaways for equity, financial benefits, non-market benefits, GHG reductions, and ease of implementation. These can be used as a quick reference to overall considerations for that strategy.
The number of icons for each key finding indicates how the strategy rates for each category, where more icons represent a better ranking. Equity and financial benefits icons are scaled on defined/absolute criteria while non-market benefits, GHG reductions, and ease of implementation are based on relative scales compared to the remaining strategies. These icons can be used to assist municipalities in determining which strategies to prioritize for implementation based on their desired goals or the status of local climate actions. For example, a town may choose to prioritize those strategies with the most GHG reductions benefits or those easiest to implement.
Below, explore the key findings for each of the 15 strategies.
Fact Sheets
Buildings
Energy
Transportation
Natural Resources & Working Lands
Community
Benefits and Costs
When feasible each fact sheet includes an analysis of market (i.e., money exchanging hands) and/or non-market benefits (e.g., benefits from reduced GHGs, benefits from increased recreation). This includes a mix of case studies that could be informative to municipalities as well as information and outputs that could be used by municipalities to make their own estimates (e.g., the benefit per kWh of moving to green energy).
Additionally, each fact sheet provides a side text box with a consistent set of benefits and costs that may be applicable to each strategy. This information can also assist municipalities in determining which strategies to prioritize for implementation.
Below, explore anticipated benefits and costs for each of the 15 strategies.
Discover additional strategies and actions in the Climate Actions Database.
This resource developed with Economic Adjustment Assistance funding from the U.S. Department of Commerce, Economic Development Administration.