West Harwich District of Critical Planning Concern Approved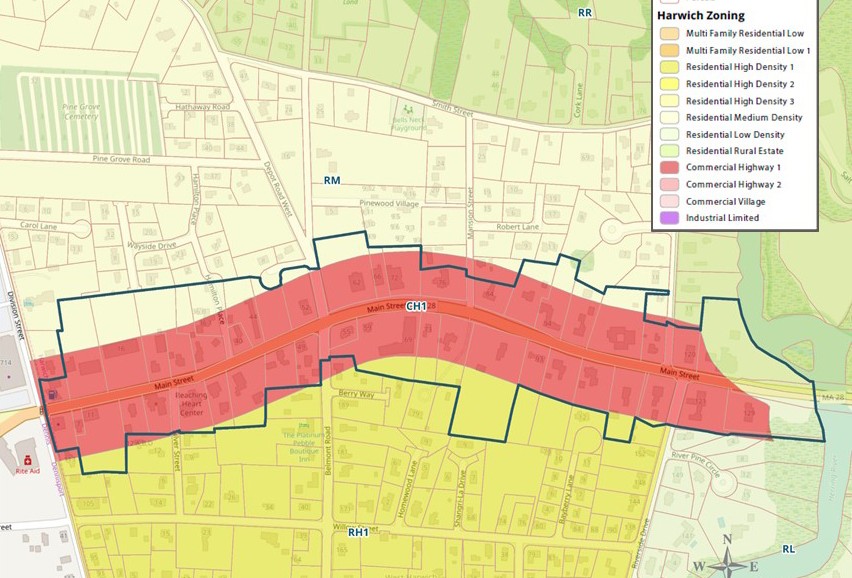 Barnstable County Commissioners vote 2-1 in favor of the district
On Wednesday, December 11, 2019 the Barnstable County Board of Regional Commissioners voted 2-1 in favor of the West Harwich District of Critical Planning Concern (DCPC).
This vote is the final step in the approval process. The area is now designated as a DCPC.
The district runs along Route 28 from the Dennis/Harwich town line to the western shore of the Herring River. It encompasses more than 20 significant historical structures dating as far back as the mid-1700s and serves as a gateway and local economic hub for the town of Harwich.
The town sought designation of the area as a DCPC to allow time to create new regulations that will protect those sensitive and vulnerable resources, as well as address transportation safety concerns in the corridor, without pressure from development proposals.
Town of Harwich staff will now work with board members and constituents to develop and implement new regulations for the district.