Visualizing results from the Cape Cod Business Impact Survey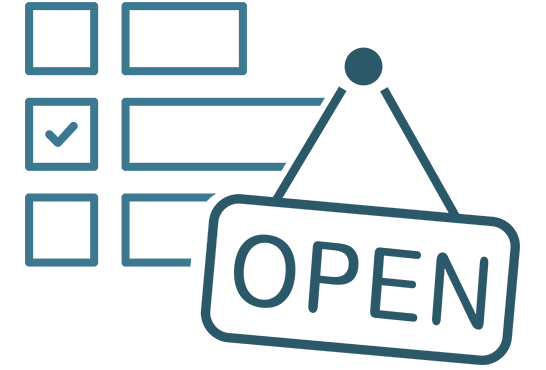 A visualization of results from a recently issued survey of local business owners is available now through the Cape Cod COVID-19 Data Dashboard.
In June, the Cape Cod Commission and the Cape Cod Chamber of Commerce issued a business impact survey to evaluate the timing and extent of the impacts of the COVID-19 pandemic on the local business community. Over 350 businesses responded across a variety of industries and from all 15 towns on Cape Cod.
These results show a decline in customers and sales, along with reduced hours of operation. While most closed businesses plan to reopen, some will remain shuttered and others are unsure.
Most businesses were able to avoid layoffs, and a small amount were able to transition to remote work, likely reflecting the need for workers to be on site in the top respondents' industries: accommodations, retail, restaurants, catering, and food services. Over one-fourth of respondents furloughed employees.
Revenue loss is significant. Losses of more than 50%, some more than 100%, were reported by many respondents. The summer months will likely come with increased revenue for some businesses, but nearly 45% of respondents still anticipate revenue losses of more than 50% over the next six months, when compared with a typical year.
Survey respondents say the assistance they need most, beyond financial assistance, is help with communications and marketing. Operational assistance, such as technical support in marketing, financing, and management, was the second-highest identified non-financial need.
Visit the Cape Cod COVID-19 Data Dashboard to explore data from the business impact survey.