Studying Station Avenue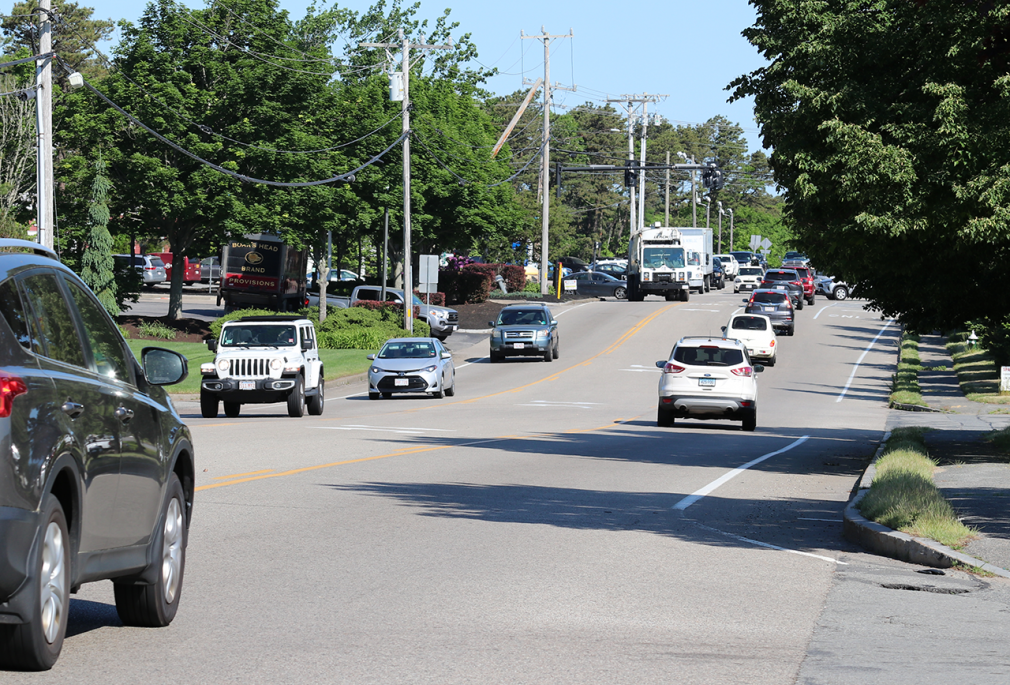 Yarmouth's Station Avenue is a well-traveled route that provides access to Route 6, the Cape Cod Rail Trail, and Dennis-Yarmouth Regional High School. It is home to a shopping center, medical offices, and densely populated residential neighborhoods. A new middle school is currently under construction near the high school, with a new traffic signal at the new school's entrance.
Travelers along Station Avenue face many challenges. The intersection of the Route 6 off-ramps and Station Avenue is currently unsignalized and, combined with traffic at the White's Path intersection, often experiences congestion. A two-way left-center turn lane extending from White's Path to Old Townhouse Road also provides challenges. And while there's plenty of parking and access to the Cape Cod Rail Trail, the roadway lacks safe pedestrian and bicycle accommodations.
With 19 crashes between 2018 and 2020, the intersection of Station Avenue and White's Path is ranked #47 on the Cape Cod Commission's list of top 50 crash locations. In 2019, it was ranked #27, with 45 crashes - one fatal - between 2012 and 2016.
Under the Unified Planning Work Program (UPWP), the Cape Cod Commission will work with the Town of Yarmouth and the Massachusetts Department of Transportation (MassDOT) to conduct a corridor planning study to examine the existing conditions of Station Avenue from the Route 6 interchange to Regional Avenue. The study will include the preparation of a suite of alternatives to improve safety, reduce congestion, and accommodate all users.
Commission staff will gather data, including crash locations, roadway geometry, traffic volumes, pedestrian/bicycle connections, and land use information. Traffic volume data was collected in Summer 2022 at locations along Station Avenue and approaching roadways.
The public will have an opportunity to learn more about the project and share their thoughts during an in-person meeting that will take place in early 2023. Attendees will hear a presentation about the project and have an opportunity to participate in an interactive exercise using maps to identify areas of challenge and opportunity.
The study will conclude with several conceptual design options for corridor improvements to increase safety for all users, improve bicycle and pedestrian accommodations and reduce congestion. Visit the webpage to learn more: https://www.capecodcommission.org/stationave