Route 28 East Hyannis corridor study to begin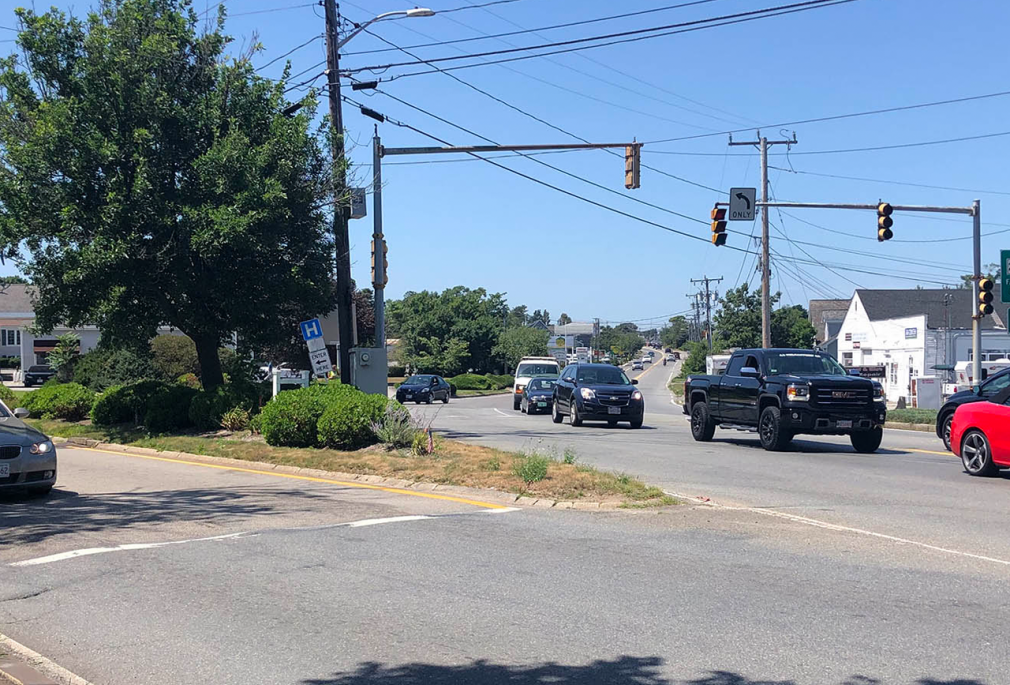 Improving traffic flow between Barnstable and Yarmouth
The Cape Cod Commission has launched the Route 28 East Hyannis Corridor Study, which will seek solutions to improve access and safety at the intersection of Route 28 and East Main Street at the border of Barnstable and Yarmouth.
Thousands of people drive through the intersection every day, creating frequent congestion. Concerns exist about safety, access, and lack of safe accommodations for pedestrians and bicyclists, and upcoming road work projects may exacerbate these issues. The Massachusetts Department of Transportation (MassDOT) will soon begin a major overhaul of the nearby busy intersection of Route 28 and Yarmouth Road. In addition, MassDOT is planning future improvements, including sidewalks and a shared-use path, along Route 28 in Yarmouth from East Main Street to Parkers River.
The Route 28 East Hyannis Corridor study seeks to identify the necessary improvements to address the gap between these two MassDOT projects. The study area expands from Yarmouth Road in Hyannis to East Main Street in Yarmouth. Outcomes will include a set of recommendations to provide safe and convenient access for all users of the roadway system.
Commission staff will hold a virtual public input session on Wednesday, March 23, 2022, at 6:00 PM on Zoom. The meeting will include an overview of the study and existing conditions, and attendees will share the issues and opportunities they observe in the area. Staff will use feedback from this meeting to develop potential improvement concepts to be presented at a second public meeting later this year.