Resilient Cape Cod Featured in NOAA Webinar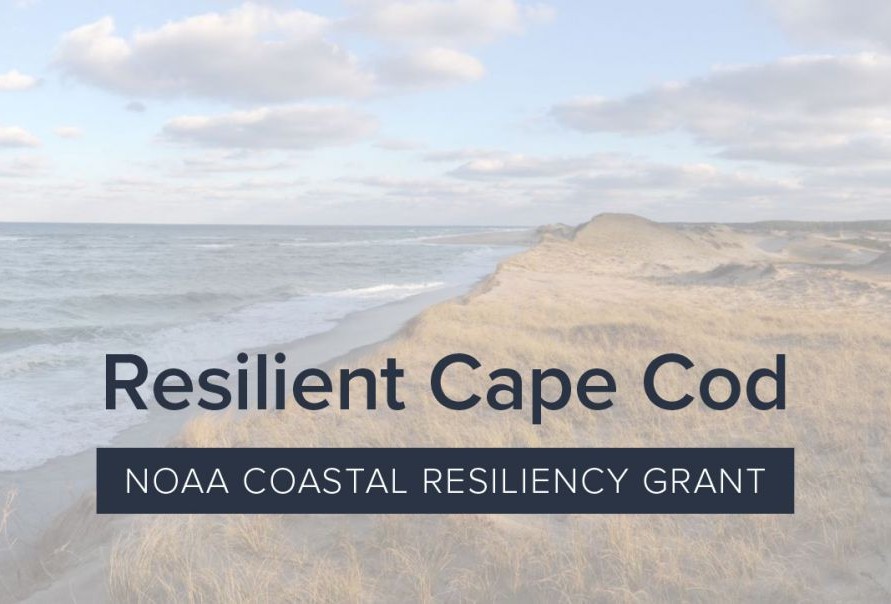 As part of a webinar series highlighting projects funded through the NOAA Coastal Resilience Grants Program, NOAA invited Cape Cod Commission Deputy Director Erin Perry, Community Development Planner Jennifer Clinton, Natural Resources Manager Heather McElroy, and Waquoit Bay National Estuarine Research Reserve Manager Tonna-Marie Rogers to host a webinar outlining the process and outcomes of the Resilient Cape Cod project.
The Resilient Cape Cod project is the result of a three-year, $780,000 Regional Coastal Resilience Grant from the National Oceanographic and Atmospheric Administration, awarded in 2016 to the Cape Cod Commission and its partners.
Focusing on the effects of sea level rise, storm surge, and erosion, the Resilient Cape Cod project included a robust public outreach program and examined the environmental and socio-economic effects of local and regional adaptation strategies. Work culminated with the development of the Cape Cod Coastal Planner, a communication and decision-support tool intended to educate users on the climate change hazards impacting Cape Cod's coastline, the adaptation strategies available to address them, and implications for local infrastructure and ecosystems.
Visit www.capecoast.org to view the Cape Cod Coastal Planner.
Visit www.capecodcommission.org/resiliency to learn more about the Resilient Cape Cod project.