Public identify issues at Mashpee Rotary during outreach meetings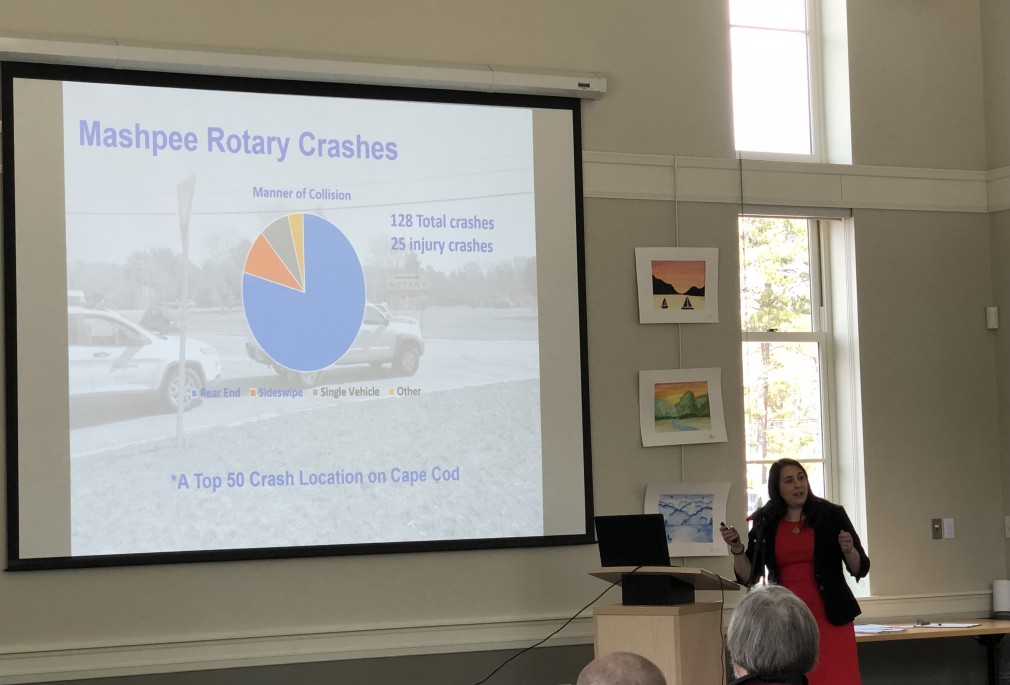 The Cape Cod Commission held two listening sessions in early April to solicit public feedback for the Mashpee Rotary corridor study. The project aims to develop options to improve safety, reduce congestion and improve multi-modal mobility at this top crash location on Cape Cod.
The project is in the existing conditions phase whereby Commission staff collected traffic counts in the summer of 2018, performed site visits, conducted observations and analyzed crash patterns.
Issues raised at the April public meetings include complaints of high speeds on area roadways, lack of adequate signage and striping within the rotary, and missing connections for pedestrians and bicyclists. Suggestions for potential improvements ranged from short-term solutions such as re-striping the rotary and adding sidewalks, to long-term solutions such as converting the rotary into a modern roundabout or creating new bypass roads, or a grade separated intersection.
Commission staff will review all public comment and begin developing a series of concepts to improve the rotary and the surrounding roadway system. Throughout the project, the Commission is coordinating with project stakeholders in the area, as well as MassDOT and the Town of Mashpee.
A third public meeting will be scheduled in late summer/early fall to discuss conceptual improvement alternatives and solicit feedback. A draft report will be prepared in the fall, which will serve as a resource for town and state officials as they consider future infrastructure improvements to the roadway system.
For more information on this project, including a copy of the presentation materials from the listening sessions, please visit: www.capecodcommission.org/MashpeeRotary