OneCape Day One: Building a Resilient Environment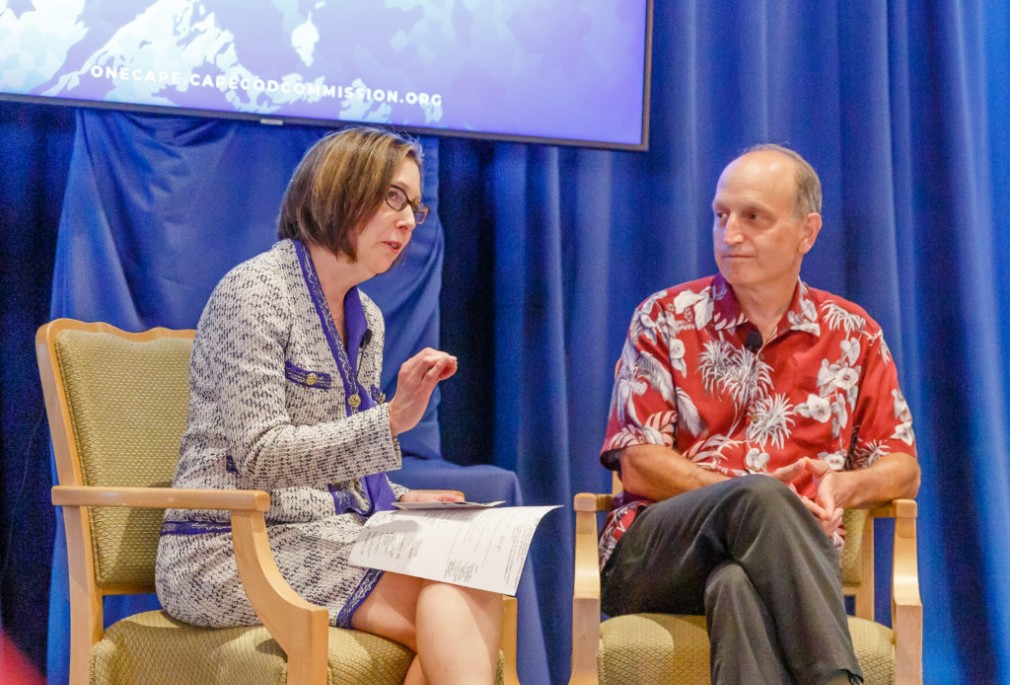 The first day of the 2019 OneCape summit focused on our environment. Plenary sessions and breakout discussions centered around efforts to protect, restore, and enhance natural, built, and community systems. Keynote speaker WBZ-TV Chief Meteorologist Eric Fisher shared information about a warming trend that indicates our climate is indeed changing. Massachusetts Undersecretary of Environmental Affairs Daniel Sieger discussed the Massachusetts State Hazard Mitigation and Climate Change Adaptation Plan. That plan works to address the Commonwealth's most critical regions and form a framework for funding and response.
Breakout discussions explored the key issues of improving our water quality and adapting to the effects of climate change. Water quality sessions included creative strategies, success stories, collaborations, and progress on implementing the region-wide 208 Plan. Sessions on climate change focused on adaptation and mitigation, coastal resilience strategies, and broader climate action on Cape Cod and beyond.