November 2023: From the Executive Director
Last year we launched the Cape Cod Freshwater Initiative to enable action to protect and restore our freshwater ponds and lakes.
In a recent survey conducted as part of our economic analysis of ponds, residents, non-resident homeowners, and visitors overwhelmingly agreed that ponds are important to both the Cape Cod environment and economy. Preliminary findings from our economic analysis, conducted by the Eastern Research Group, indicate that Cape Cod ponds and lakes see 1.3 to 1.7 million visits each year and a positive association exists between water quality and visitation, with more visits to ponds considered to have better water quality. And, homes closer to ponds with better water quality could see close to a 9% premium on the sales price.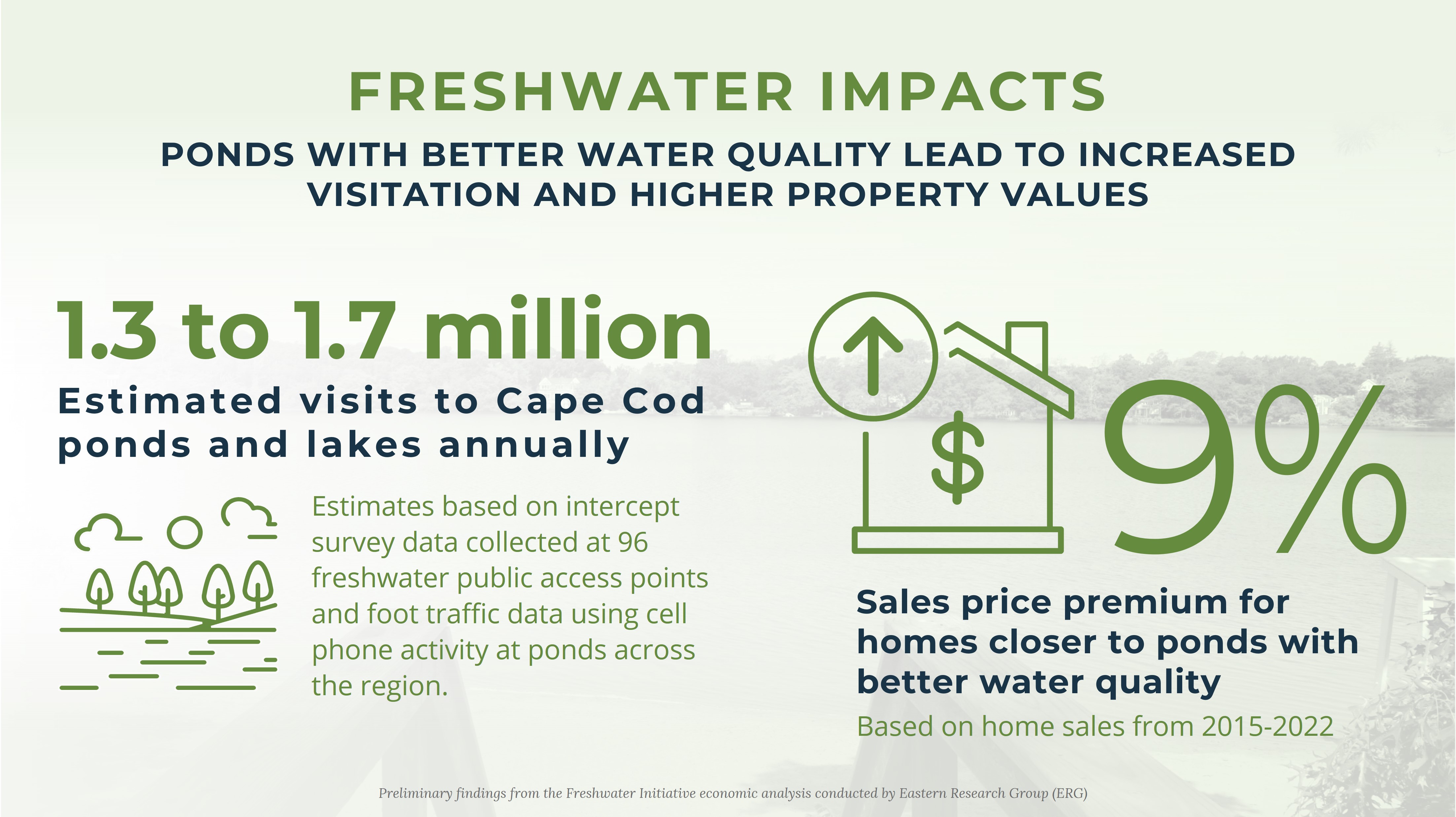 The first year of the Regional Pond Monitoring Program is now complete, providing data for a range of ponds and habitats across the Cape. Staff and volunteer teams coordinated by the Association to Preserve Cape Cod conducted nearly 650 pond visits to 50 representative ponds between April and October, resulting in more than 3,000 water samples for analysis. The Center for Coastal Studies will analyze the samples this winter, as we continue work with the Woods Hole Oceanographic Institution to calculate trends at a local and regional scale and make the data and analyses available in a public facing user interface.
To further understand and quantify changes in pond characteristics and water quality, we have partnered with the National Oceanic and Atmospheric Administration to pair satellite images with existing water quality data. This has helped to provide a more complete picture of pond health in the region and has formed the basis for further work. With the support of a $300,000 Southeast New England Program Priority Research Grant, announced earlier this month, we will be working to refine and expand upon this work with partners throughout the Northeast region.
As water quality data is analyzed and the economic analysis is completed over the next several months, we will have more to relate regarding the health of our ponds and their economic impact. We look forward to sharing this with stakeholders and working collaboratively to develop recommendations that support the health of our ponds and lakes into the future.
With November coming to a close, I want to thank the people of our region for continuing to strive to keep Cape Cod a special place. Happy Thanksgiving.
-Kristy Senatori
Related Posts