Improving traffic flow and parking in downtown Chatham
Downtown Chatham's walkable main street, variety of shops and restaurants, and cultural attractions draw thousands of visitors during the busy summer season.
Finding a parking spot can be difficult and cars moving in and out of lots searching for a parking spot add to congestion along Main Street.
With technical assistance from the Cape Cod Commission, the Town of Chatham is exploring ways to improve traffic circulation and parking in its busy downtown.
This summer, Commission staff collected data in and around downtown Chatham, counting cars in parking lots, parking spaces, and pedestrian and non-motorist use. Staff conducted parking lot counts on the hour every hour for 12 hours on select days in July and August.
Data shows that several popular parking lots adjacent to Main Street are filled over capacity during summer days, and lots a bit farther away tend to be emptier.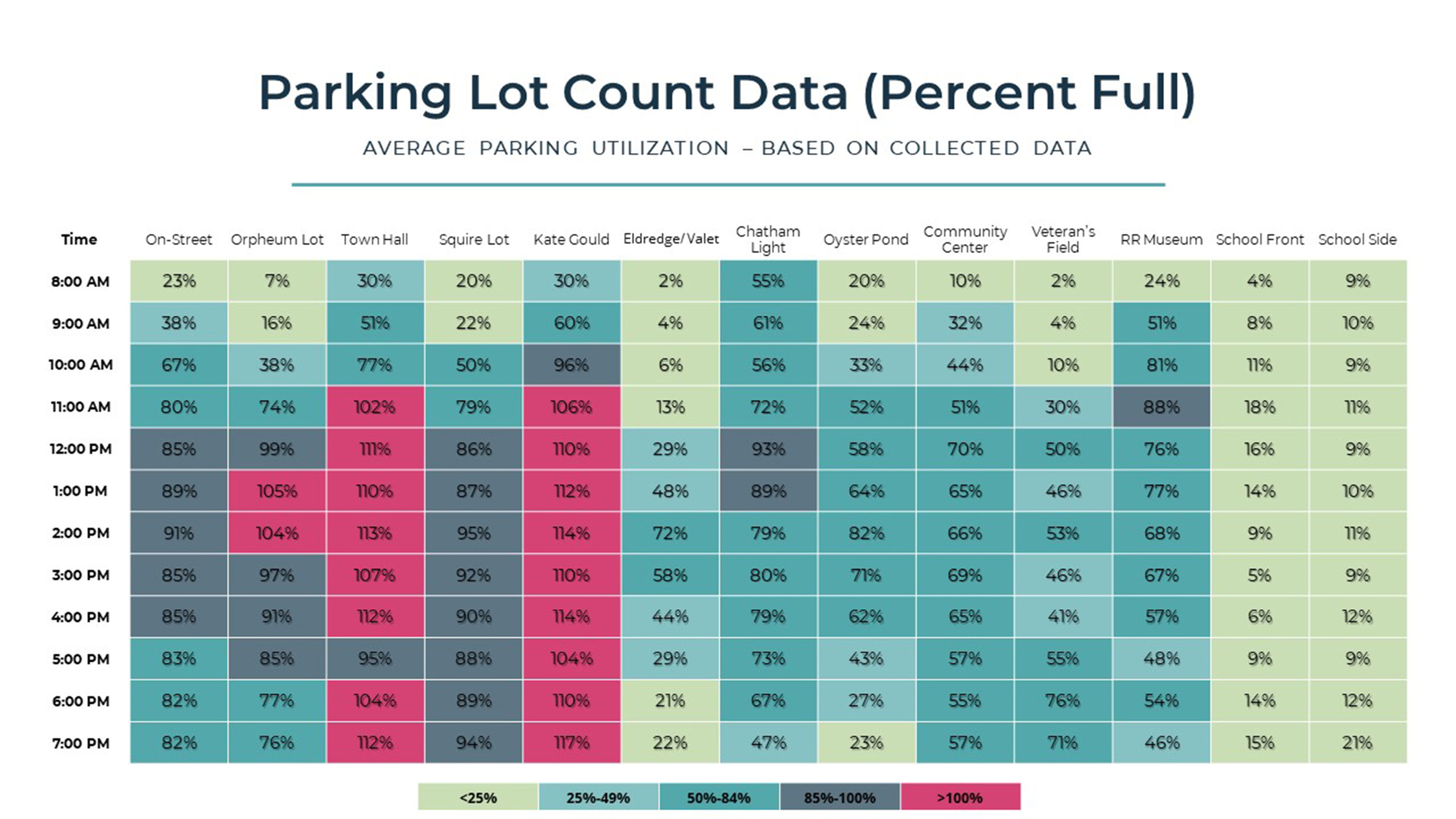 A counter placed in front of the First United Methodist Church, near the intersection of Main and Cross Streets collected data on pedestrian traffic. More than 341,000 users passed the counter between June 30 and August 27, 2023, with a peak of 11,375 on July 3 and a low of 2,539 on July 12.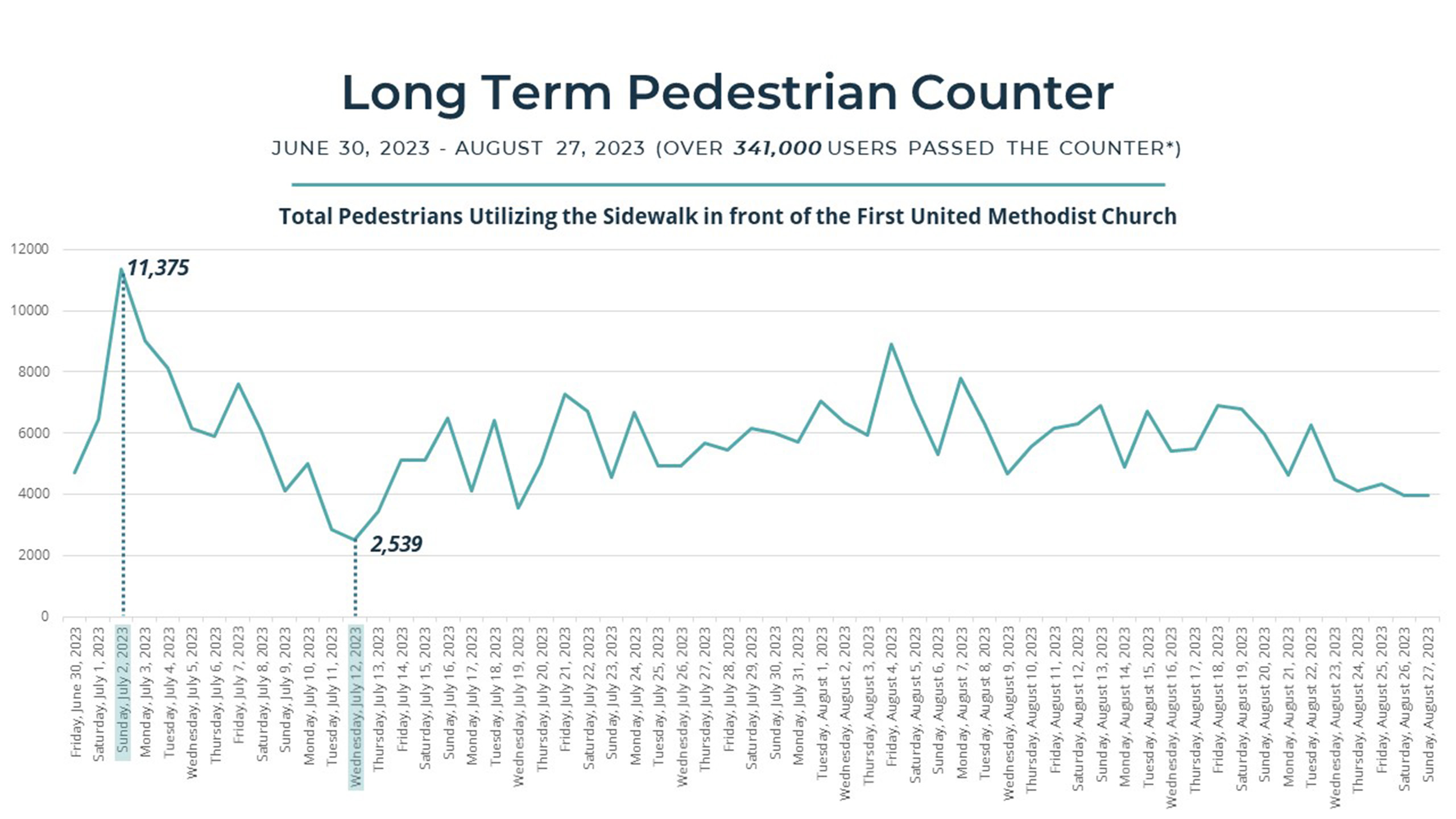 Data collected will be used to inform potential improvements to safety and efficiency of moving people and goods throughout downtown Chatham.
On Friday, November 3, 2023, Commission staff met with the Chatham Parking Solutions Group to review data and discuss next steps.
With town staff and the working group, the team will develop potential alternatives to improve parking and circulation. The team expects to present alternatives to town staff, the working group, and the public in Spring 2024, followed by a public comment period. A draft report is expected in Summer 2024, with the final report due in the fall.
Related Posts