For Immediate Release: Cape Cod Commission Receives $1 Million Federal Grant to Support Resiliency Efforts on Cape Cod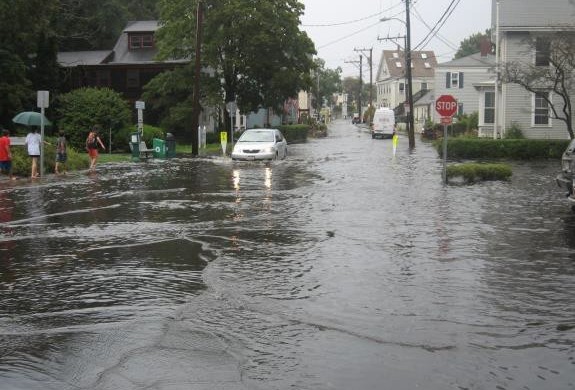 Economic Development Administration grant will support a comprehensive planning initiative to address the impacts of flooding and other coastal hazards on the region's natural, built, and community systems
For Immediate Release (April 15, 2020) – Barnstable County acting through the Cape Cod Commission, has been awarded a $1 million grant through the United States Department of Commerce's Economic Development Administration (EDA) that will fund development and implementation of a multi-pronged planning initiative to help address Barnstable County's vulnerability to storm induced impacts.
This major investment from the EDA will help the Cape Cod region devise and implement long-term economic recovery strategies and identify and plan for future economic challenges. This project aims to provide data and information that allows communities to better prepare for and respond to impacts, develop a framework for improving resiliency, and create tools to promote better local decisions regarding critical vulnerable assets.
The region faces critical risks from flooding, storm surge, erosion, and extreme weather. Enhancing and developing digital map layers and decision support tools will facilitate high-impact, targeted implementation projects and improve planning efforts for all fifteen towns on Cape Cod. The work proposed will help communities determine effective approaches to address the risks faced today and implement initiatives to reduce impacts moving forward.
"This EDA investment will enable the region to take a multi-faceted and coordinated approach to building a more resilient economy," said Kristy Senatori, Cape Cod Commission Executive Director. "Cape Cod is especially vulnerable to coastal storms because of its unique geography and economic framework and this initiative is designed to develop and align efforts to protect and prepare infrastructure and become a more resilient region." 
"Massachusetts' coastal communities face significant challenges each year due to increasing flooding, storm damage and sea level rise impacts," said Governor Charlie Baker. "Our administration is dedicated to working with municipalities to build resilience and protect people and property, and this grant from the U.S. Department of Commerce will build on those efforts to ensure Barnstable County communities are prepared for future impacts of extreme weather."
EDA's mission is to lead the federal economic development agenda by promoting competitiveness and preparing the nation's regions for growth and success in the worldwide economy. Barnstable County is an EDA-designated Economic Development District (EDD). The Cape Cod Commission is responsible for maintaining the region's Comprehensive Economic Development Strategy (CEDS). An approved CEDS is necessary for the Cape to retain its designation as an EDD and be eligible for EDA funding to build infrastructure, support planning and technical assistance, and establish revolving loan funds. This investment will support the region's 2019 CEDS action plan.
The official U.S. Department of Commerce Economic Development Administration announcement is available at: https://www.eda.gov/news/press-releases/2020/04/14/barnstable-county-ma.htm
Related Posts