Counting bicyclists and pedestrians along the Cape Cod Rail Trail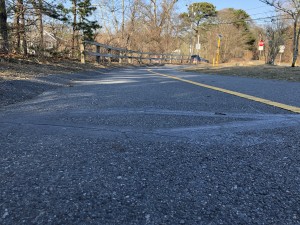 As part of the MassTrails Bicycle/Pedestrian Counts Pilot Program, a permanent count station was installed on the Cape Cod Rail Trail in Brewster in June 2019.
Data from the permanent count station will complement manual trail counts that have been conducted for years by dedicated volunteers with the Friends of the Cape Cod Rail Trail and by Cape Cod Commission staff.
Cape Cod Commission staff have been reviewing preliminary data and performing manual calibration counts. In its first year of operation, the station recorded approximately 200,000 trail users.
Consistent with national trends, the data has shown an uptick in activity this year. This Labor Day weekend was particularly active with 7,671 recorded over the three-day span.
A detailed analysis will be available later this month.