Complete Count Subcommittees work to ensure all are counted in 2020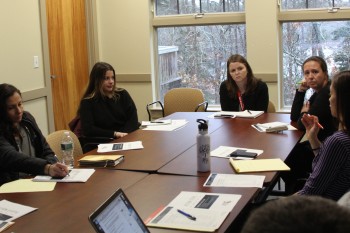 As we draw closer to the US Census 2020, the Cape Cod Complete Count Committee is working with partners on strategies to ensure a complete count in 2020.
Complete Count subcommittees, including renters and young adults, older adults and snowbirds, immigrant communities, and homeless and low income, met in November and December. Each subcommittee is working to create a plan to reach their respective hard to count populations about the importance of filling out the census.
Data collected through the 2020 Census will be used to determine the distribution of more than $675 billion in federal funds every year to local, state, and tribal governments. The 2020 Census will determine funding for schools, redistricting of legislative districts, forecasting of future transportation needs, and identification of areas eligible for housing assistance and rehabilitation loans.
All responses to Census Bureau surveys and the census are confidential and protected under Title 13 of the U.S. Code. Under this law, the Census Bureau is required to keep respondent information confidential. The data collected does not include any personal identifying information and is used solely to count the population and collect demographic data.
Complete Count subcommittees will continue to meet in the coming months.