Cape Cod Commission begins a collaborative process to create a Cape Cod Climate Action Plan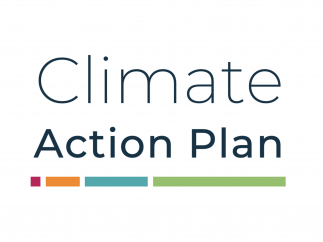 The Cape Cod Commission is in the process of creating Cape Cod's first-ever climate action plan, a strategic framework that details the policies, measures, and activities our community will take to reduce greenhouse gas emissions, adapt to existing climate hazards, and track progress.
Climate change is a key challenge for Cape Cod. Our region is vulnerable to sea level rise, storm surge and flooding, erosion, and damaging winds. The hazards we face can cause loss of life, damage buildings and infrastructure, impair coastal environments, all impacting our community's economic, social, and environmental well-being.
A climate action plan for the region will set forward a clear path and framework for adapting to and mitigating the causes of climate change through development of specific and measurable actions and recommendations at a variety of scales.
The process began in October 2019 with a series of sub-regional community meetings. We worked with 150 stakeholders from across Cape Cod to better understand actions taken to date, structure a stakeholder process, and identify priorities for development of a climate action plan.
The Cape Cod Commission hired the Consensus Building Institute to facilitate stakeholder discussions. Four subregional municipal working groups met in mid-October 2020 to share local goals, capacity, and needs.
This week, stakeholder working groups began to participate in a region wide effort to identify strategies and contribute to the climate action plan. Working group topic areas include transportation, energy, housing and development, natural resources and working lands.
In addition to the stakeholder process, the Commission will be working with consultants to complete a fiscal and economic impact analysis as well as a legal and jurisdictional review, among other efforts that will contribute to the complete climate action plan. A draft plan will be complete in early 2021.