Cape Cod Commission assists Town of Harwich with Municipal Vulnerability Preparedness process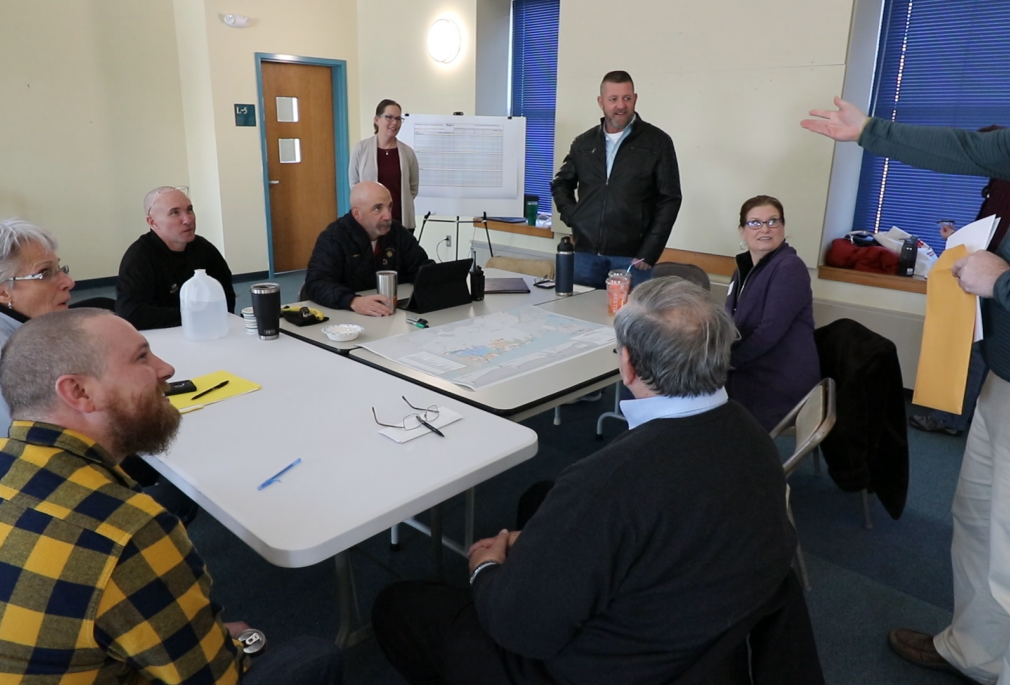 Cape Cod communities continue to prepare for the effects of climate change. The Cape Cod Commission, in cooperation with the Cape Cod Cooperative Extension, assisted the Town of Harwich with a community workshop to understand how the town is impacted by natural hazards and a changing climate, and to develop priority actions to improve the community's resiliency to these threats.
With 11 miles of tidal shoreline along Nantucket Sound containing four harbors, the Town of Harwich is at risk of increased flooding due to rising sea levels, more intense coastal storms, and increased coastal erosion which could impact its residents, seasonal economy, and environment.
Fresh in the minds of Harwich officials and residents was the unusual occurrence of a tornado over the summer of 2019, which caused widespread damage and heightened awareness of the town's vulnerability to sudden and intense storms. While there is no clear connection between the instance of this tornado and climate change, it serves as a reminder to be prepared.
The workshop was held on January 31, 2020 at the Harwich Community Center. More than 40 people, including town staff representing a wide variety of departments, public safety officials, appointed committee members, and concerned citizens, came together to identify priority hazards and recommendations for increasing the town's resilience.
The day began with presentations outlining the top vulnerabilities and hazards identified by the state, regional vulnerabilities and hazards, and climate change projections for Massachusetts, using data from the Massachusetts Climate Change Clearinghouse. Participants learned about and discussed locally relevant climate hazards including coastal erosion, flooding, hurricanes, nor'easters, sea level rise, severe winter weather, drought, and wildfire.
Working in small groups, participants identified sea level rise and associated flooding, severe storms including high winds, coastal erosion, and extreme temperatures as top hazards facing the town. Groups then identified the community's strengths and vulnerabilities and worked to develop specific actions to improve the town's resilience by addressing community vulnerabilities and capitalizing on its strengths.
The Commission is now working to complete a summary of the findings. A public information and listening session will be scheduled in Harwich in the coming months to gather further input on the actions.
This stakeholder process is part of the Massachusetts Municipal Vulnerability Preparedness (MVP) program which provides support for cities and towns in Massachusetts to plan for climate change resiliency and implement priority projects. Following submission of the final summary of findings to the state, the Town of Harwich will be designated as an MVP community, making it eligible for MVP Action Grants and other funding opportunities to implement the actions identified through the workshop process.