2019 Cape Cod Housing Institute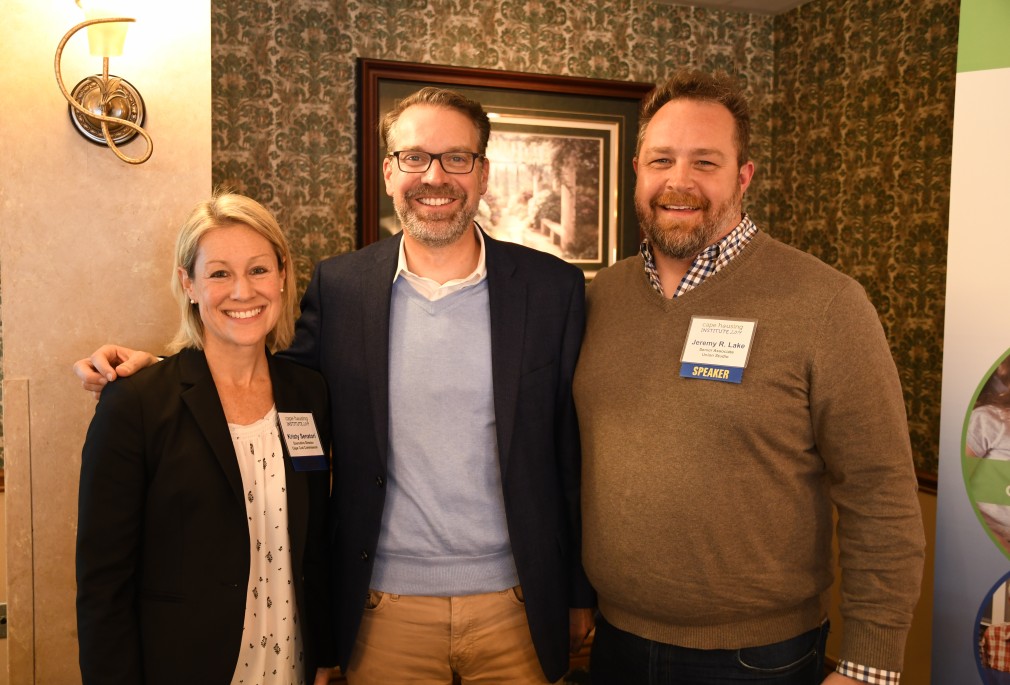 Growth should be focused in centers of activity and areas supported by adequate infrastructure…Development should be responsive to context…while promoting economic and community resilience.
-Growth Policy for Barnstable County
Nearly 100 municipal officials and community leaders gathered in Hyannis this month for the 2019 Cape Housing Institute, a daylong training session hosted by Housing Assistance Corporation that focused on strategies to promote housing in Cape Cod communities.
A limited supply of housing is driving up costs at rates greater than household incomes. With 82% of housing in single-family detached homes, choices are limited for large segments of the population on Cape Cod.
Cape Cod Commission Executive Director Kristy Senatori presented at the Housing Institute, on advancing housing through regional planning, community-specific zoning solutions and reviewing the Regional Policy Plan, Local Comprehensive Plan, form-based code as tools and strategies available to our Cape Cod communities.
Housing goals set forth in the 2018 Regional Policy plan work to promote the production of an adequate supply of ownership and rental housing that is safe, healthy, and attainable for people with different income levels and diverse needs, fits in with the Cape's community character and is sensitive to our environment.
Douglas Kallfelz and Jeremy Lake of Union Studios & Community Design joined Kristy for the discussion, reviewing their work with the Cape Cod Commission on the Community Resiliency by Design project that looked at examples of denser housing in five pilot communities.
"It's time that we get back into the business of housing production," keynote speaker Mike Kennealy, Secretary of Housing and Economic Development said, noting "in a single generation, we've cut in half our housing production. It's a big issue for our economic competitiveness."
Photo by Chris Kazarian, courtesy of Housing Assistance Corporation.
Pictured: Kristy Senatori, Cape Cod Commission Executive Director; Douglas Kallfelz, Principal Union Studios; Jeremy Lake, Senior Associate, Union Studios